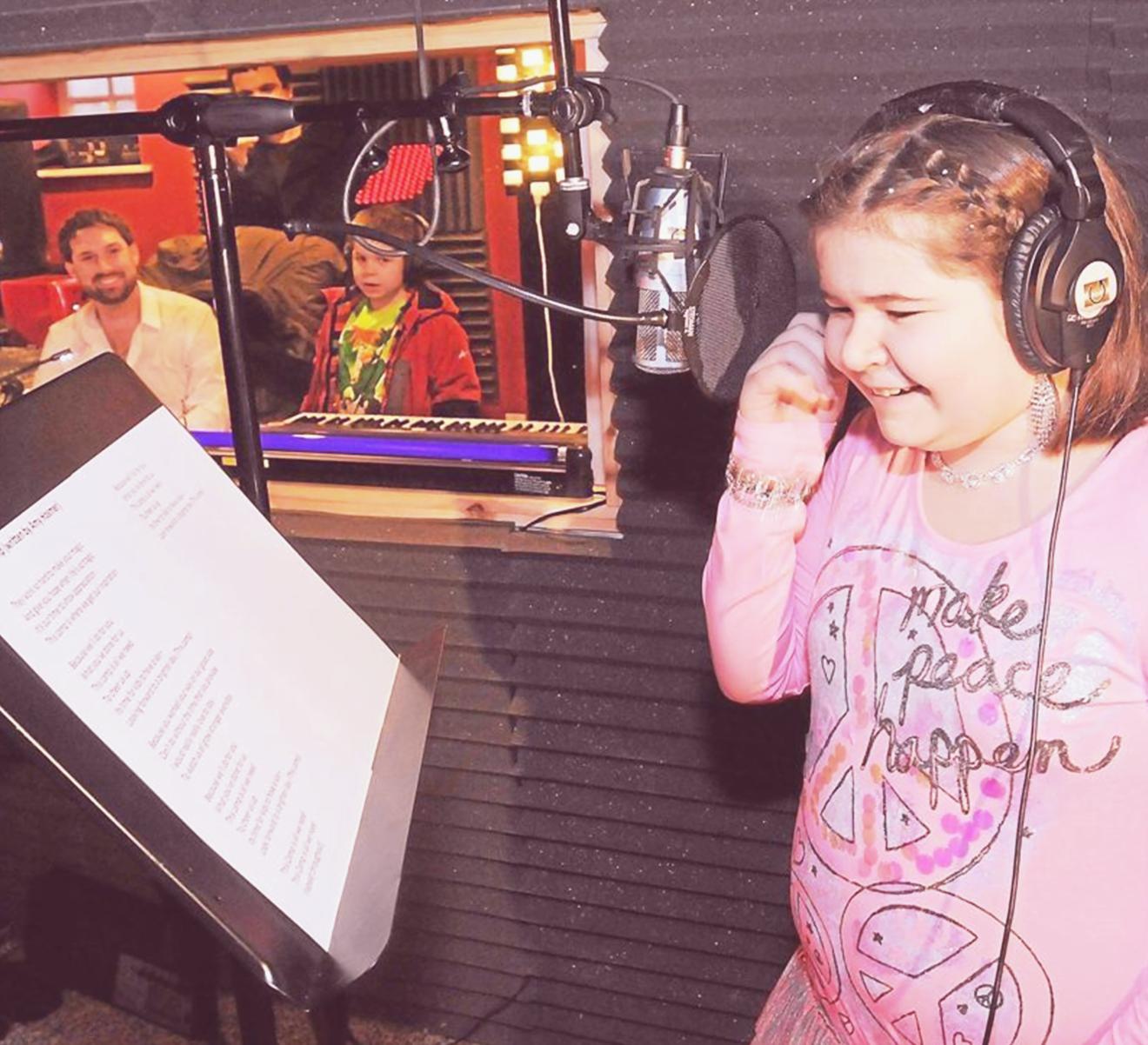 A way to know and appreciate different cultural expressions
We have children from both Sicilian and Arabic families and they will be guided to create songs and to dub in their mother tongues. This is a useful project for the development of awareness and appreciation for their cultural heritage and respect for the culture and traditions of others through the use of mother tongues.
Volunteers guiding the children will have technical and artistic expertise. They will be native Italians or assigned to FSPO by the European Solidarity Corps, with whom FSPO is already accredited. It is essential that children broaden their vision of life beyond the invisible but perceived boundaries of the neighbourhood.
The masonry work is almost completed, and we have nearly all the necessary musical instruments. We still need soundproofing and soundproof doors, a video projector and synchronized dialogue recording equipment.
TOTAL COST OF PROJECT – €10.155,00
EQUIPMENT YET TO BE PURCHASED
| | |
| --- | --- |
| Soundproofing and sound absorbing panels | 1.900,00 |
| Soundproof doors | 600,00 |
| Microphone Aston Spirit  | 350,00 |
| Computer for digital recordings | 1.300,00 |
| Sound card Focusrite Scarlett octo pre | 350,00 |
| Headphones dt 100 Bayerdynamic  | 120,00 |
| Stage box 16 in 4 out  | 150,00 |
| Cannon cables 12.00 euro each | 240,00 |
| Battery microphones set | 200,00 |
| A pair of Yamaha HSM 8 monitors | 500,00 |
| Total | 5.710,00 |
EQUIPMENT ALREADY PURCHASED
| | |
| --- | --- |
| Battery Pearl Forum Series | 500,00 |
| Casio digital piano | 300,00 |
| Electric guitar Fender | 900,00 |
| Ibanez semi-acoustic guitar | 200,00 |
| Fender acoustic guitar | 100,00 |
| Electric bass Soundstation | 80,00 |
| Classical guitar Quenca | 500,00 |
| Classical guitar Alhambra | 200,00 |
| Large Darbuka | 150,00 |
| Bass amplifier Ashdown | 300,00 |
| Ibanez electric guitar amplifier | 50,00 |
| Electric guitar amplifier Fender | 30,00 |
| Soundstation battery powered amplifier with radio microphone | 350,00 |
| Yamaha amplified speakers | 300,00 |
| Boss digital recording console | 500,00 |
| Shure SV-100 studio microphone | 35,00 |
| Audi ATR 30 microphone | 30,00 |
| Sony microphone | 20,00 |
| Total | 4445,00 |